SA startup scene goes global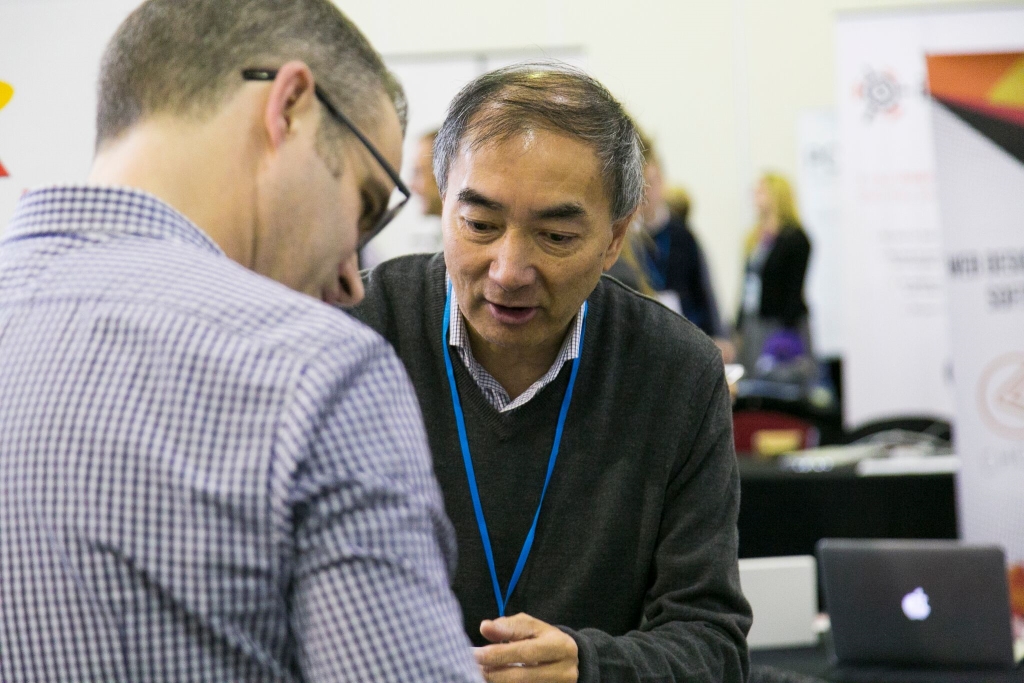 This year 'Going Global' is SouthStart's theme, as the conference, in its fourth year, brings together South Australian, interstate and international startups to tell-all to an audience of entrepreneurs, investors, hackers, hustlers and founders.
The conference will run across two days, on the 5 and 6 July at the Adelaide Convention Centre, with over 500 people expected to attend as part of Entrepreneurs Week.
Premier Jay Weatherill will be speaking about the importance of Adelaide's startups being integral contributors to a strong economy and creating opportunities for exports, investment and jobs for the state.
SouthStart Director and Teamgo CEO Steve Barrett says, "South Australia punches well above its weight in the global market based on our population size.
"The city has firmly put itself on the map as an innovative hub for growth, notably with country-first initiatives like GigCity and new startup programs including Techstars and Bridge to Mass Challenge introduced in the last year."
"We know that innovation is a key driver of business competitiveness, economic growth and improved living standards and we, at SouthStart, believe that startups are a key part of the equation."
Biomedical engineer, TV presenter and SouthStart keynote speaker Dr Jordan Nguyen is a big supporter of Australian startups.
"My mission in life is to improve the lives of as many people as possible and to be a driving force behind positive human and technological evolution into the future.
"Startups are critical to the advancement of our society. Whether they focus on life-changing inclusive technology, environmental sustainability, or renewable energy systems, successful startups are most often built on dreams for a better future, and it is crucial we continue to support our home-grown innovation.
"I can't wait to hear the line-up of speakers at SouthStart and find out what innovations are coming out of South Australia!"
Samuel Conway from UK tech startup Zegami, Flavia Tata Nardini from Fleet Space Technologies and Aaron Birkby, Startup Catalyst will also be taking to the stage at SouthStart.
For more information about the SouthStart Conference, head to https://www.southstart.co/.
About SouthStart
SouthStart is a conference focusing on technology, innovation and startups, combining an expo and startup pitching competition which aim to connect, educate, inspire, and showcase South Australia and the Southern Hemisphere's startup businesses.
Speaker list
Premier Jay Weatherill
Dr Jordan Nguyen, CEO, Psykinetic
James Begley, Rooster Radio, Founder + CEO of PickStar
Alex Grant, CEO, Myriota
Che Metcalfe, Co-founder, Uniti Wireless
Will Tamblyn, CEO, VOXON Photonics
Noelle Smit, Director, Teamgage
Dr Michelle Perugini, Co-founder, Presagen
Chris Iona, Founder, Future Pass
Samuel Conway, CEO, Zegami Limited
Alex McCauley, CEO, StartupAus
Monica Wulff, CEO, Startup Muster
Aaron Birkby, CEO, Startup Catalyst
Elaine Stead, Managing Director, Blue Sky Funds
Levi Aron, Country Manager, Deliveroo
David Trumbull, Co-founder & CTO, Car Next door
Dan Draper, VP of Engineering, Expert360
Alexis Soulopoulos, CEO, Mad Paws
Flavia Tata Nardini, CEO, Fleet Space Technologies
Jenny Hassam, CEO, Rhetoric PR
Shane Cheek, General Partner, Acumen Ventures