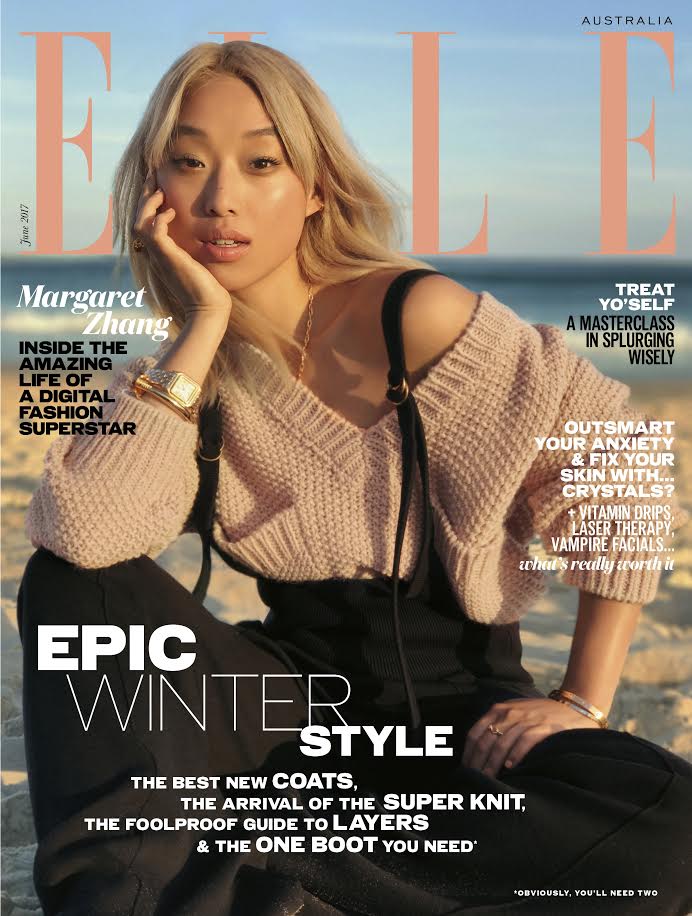 ELLE Australia has become the first Australian magazine to shoot both its cover and fashion editorial using Apple's iPhone 7 Plus.
Australian creative and influencer Margaret Zhang is the cover star for the June issue which was shot by leading fashion photographer Georges Antoni at sunset on Sydney's Bondi Beach using iPhone 7 Plus in Portrait mode.
Justine Cullen, editor-in-chief of ELLE Australia, said: "Since launch, ELLE Australia has always been the place where fashion meets pop culture and innovation, and nowhere is that junction more apparent than with this beautiful cover. Our phones these days are not only the truly 'must-have' accessory, they're also an extension of who we are. We are thrilled to bring this Australian first to life."
Commenting on using the iPhone 7 Plus, Antoni said: "One thing that struck me was how liberating it was to shoot and not worry about lenses, tripods, tethering to the computer, etc. It's also such an interesting dynamic to see how the public are so conditioned to seeing people shooting on their phones that they don't really take notice, so the shoot could happen in a much more stealth way."
Fiona Legdin, general manager, fashion, health and beauty at Bauer Media, added: "The iPhone 7 cover is the latest publishing advance from ELLE Australia. Whether it's creating innovative commercial executions or developing our own unique ways to excite and connect with our audience, ELLE continues to lead the market."
In a world-first in September last year, ELLE Australia worked with Twitter for the #ELLETwitterTakeover, which saw the ELLE team move into Twitter's Sydney office for a week and give readers the opportunity to decide on the magazine's content. For the July 2016 issue, the look of supermodel Gemma Ward could be changed thanks to a special mix-and-match flip cover. And with Olympus, the ELLE Studio was launched to deliver social-media content to readers faster than ever before.

The June issue of ELLE Australia goes on sale on May 29.
About Bauer Media:
Bauer Media publishes 60-plus magazines in Australia, selling more than 60 million copies each year. They include some of the longest-running and most successful mastheads, such as the country's biggest-selling monthly magazine, The Australian Women's Weekly, Australia's number-one weekly magazine, Woman's Day, NW, TV WEEK, Cosmopolitan, ELLE, Australian Gourmet Traveller, Australian House & Garden and Wheels. Integral to the company's success are vibrant, information-packed websites, mobile apps and social media platforms managed by Bauer Xcel Media, Bauer's global digital division. BauerWorks leads the way in creating branded cross platform editorial content for major clients including Telstra, Myer and Weight Watchers. For more information, visit http://bauer-media.com.au