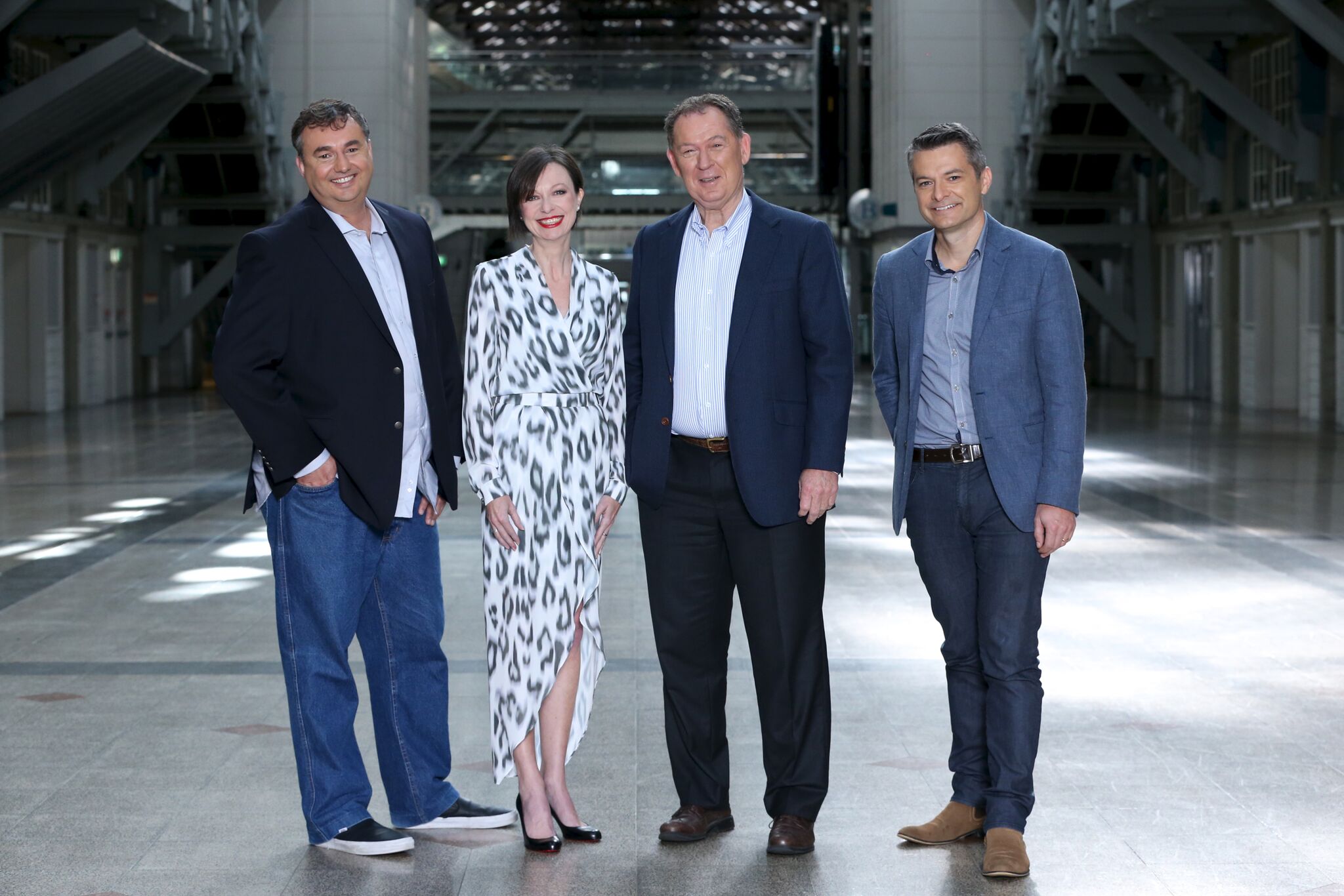 SLINGSHOT'S NEW PLATFORM TO ENABLE COLLABORATION BETWEEN STARTUPS AND AUSTRALIA'S BIGGEST BUSINESSES 
CoVentured to launch with the support of more than two dozen corporates 

Sydney, 25 May 2017: More than two dozen leading businesses including Westpac, Woolworths, Optus, Australia Post, EnergyAustralia, and Lendlease have signed on as founding members of CoVentured, a new platform created by Slingshot to connect corporate Australia with the growing community of Startups and Scaleups.  
Using strong search and filter functionalities, CoVentured will help corporates actively identify, track, and engage with Startups. The goal is foster new engagements and break down barriers to collaboration, from pilots and proof of concepts to minority investments, co-creation and vendor relationships. 
CoVentured is launching with the support of leading global and Australian businesses including: 
Accenture 
Ambition
ASG
Australian Unity
Australia Post
Beyond Bank
Downer Group
GUD Holdings
EnergyAustralia
IBM
JLL
Lendlease
MediaCom
Minter Ellison
NBC Universal
Optus 
Salmat
Spotless
TabCorp
TAL
Teys Australia
University of Newcastle
Westpac
Woolworths
In the latest Global Competitive Report, Australia had dropped to 26th in the world for innovation. The recent OECD Economic Survey also stated that despite benefitting from a high level of innovation 'input' such as a well-developed research system, a strong skill base and a supportive institutional framework, Australia was lacking in innovative 'outputs'.
Slingshot CEO Karen Lawson says improving the way corporates and Startups connect is crucial to lifting Australia's innovation performance, and ultimately, generating economic growth and job creation.
"Our corporate accelerator programs have proven how collaboration between corporates and Startups can result in commercial outcomes; creation of powerful business models, improved validation and testing, customer centricity, speed to market, scalability which drives growth and more successful Startups. But this collaboration is also critical to realising true innovation within our biggest businesses."
CoVentured is a way for both market forces (Corporates and Startups) to harness innovation. Working with Startups is the best way to find, test and develop potentially market changing technologies and solutions and drive disruption, not just survive it. Both sides win," added Lawson.
Of the launch, Sujeet Rana, General Manager Customer Technology, Woolworths Group said, "At Woolworths we're focused on continually improving our customer's shopping experience. Working with the Startup community allows us to tap into a wider group of highly talented people who can support ongoing innovation that could deliver greater shopping convenience for our customers." 
Greg Sutherland, Chief Innovation Officer at Australia Post said, "Australia Post is creating its future in digitised commerce and services for everyone, everywhere and is actively collaborating with the Startup community on the new challenges and opportunities of this e-commerce age. We are very pleased to be a founding member of Slingshot CoVentured to further enhance that collaboration."
Westpac Group Executive, Strategy & Enterprise Services, Gary Thursby, said the partnership with CoVentured reflects Westpac's commitment to driving innovation to deliver customers the best possible service.
"For Westpac, partnering with Startups allows us to accelerate our pace of change, and learn about how we can continue to innovate our own business. These partnerships provide us with more avenues for access to innovation and new experiences for our customers, and enable us to share our expertise with new businesses to support their success."
Tim Cowan, Vice President of Mobile Product, Optus said, "Collaborating with Startups is a key focus for Optus, and CoVentured will provide us with some great opportunities to engage with Australia's flourishing Startup community. Partnering with Startups is a huge driver of creative and innovative thinking and will help as we work to deliver the next generation of products and services to our customers." 
Andrew Perry, EnergyAustralia Executive – NextGen, said the energy retailer will use Slingshot CoVentured to connect with ambitious, innovative thinkers behind new energy solutions that puts customers in control.
"There's a great deal of change happening in the energy sector at present and we are taking this as an opportunity to help great ideas and innovation get to market. Through CoVentured, we look forward to partnering with Startup businesses and disruptive technology developers of tomorrow that help our customers better manage their energy, reduce carbon emissions, and save money." 
It is free for Startups and Scaleups to join CoVentured and businesses can register at: www.coventured.com. 
Slingshot is Australia's most experienced corporate accelerator program, working with clients such as Qantas, HCF, SEEK, Hudson, UTS and NRMA, among others, to run tailored accelerator programs. The Startups and scaleups that have gone through Slingshot-run accelerators have a combined market capitalisation of more than $163M. Over 88 per cent are still active or have been acquired.