Voices from the Trenches
Written by

Cindy Ullrich Publicity Manager QPAC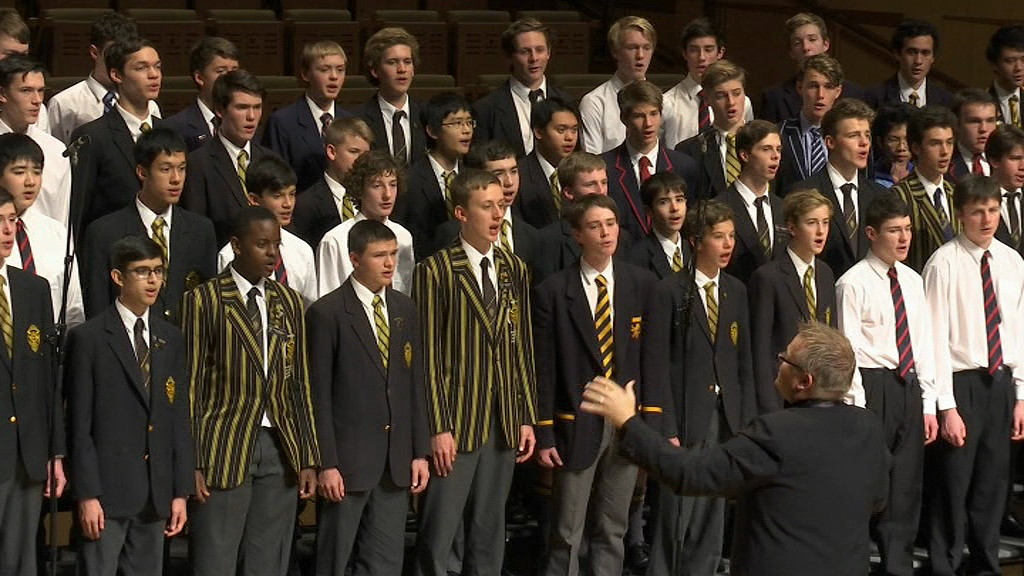 Hundreds of singing blokes Australia wide get set to 'bring it to Brisbane' to honour WW1 soldiers
It's just over a month before Brisbane welcomes the voices of over 500 boys and men from across Australia taking to the stage for Voices from the Trenches on Sunday 2 July 2017 in Queensland Performing Arts Centre's (QPAC's) Concert Hall.
The finale massed concert is the culmination of four intense days of 'male music-making' as part of the triennial Pemulwuy! National Male Voice Festival, exclusively in Brisbane from 29 June to 2 July 2017.
Presented by QPAC in association with Voices of Birralee, the finale tribute performance will honour, through powerful choral music, the First World War soldiers who paid the ultimate sacrifice in the Somme, France, and those who came home.
The Voices from the Trenches concert is also the final concert of Voices of Birralee's three-part Voices from the Trenches Choral Festival, proudly supported by the Queensland Government. 
The Pemulwuy! National Male Voice Festival features choirs and ensembles from all over Australia, including the Bunbury Men of Song, Gondwana Young Men's Choir, Trinity College Junior Vocal Ensemble and Brisbane's own Birralee Blokes, as well the Varsity Male Ensemble from Japan.  
Pemulwuy! Co-Festival Director and Artistic Director of Voices of Birralee, Julie Christiansen OAM said Voices from the Trenches will be an incredibly powerful tribute performed by multi-generational choirs with a number of choral pieces commissioned especially for the concerts. 
"I invite the community to join us to experience some of these wonderful new pieces, created by very talented Australian composers, Dan Walker, Heather Percy, Sherelle Eyles and Joe Twist. These compositions have been so thoughtfully created to allow us to reflect on this time in Australia's history through song. It is so exciting to hear these words brought to life!", said Ms Christiansen.  
The Pemulwuy! National Male Voice Festival involves local and national conductors including Dr Andre J. Thomas, Kate Albury, Jonathan Bligh, Chris Burcin, Elise Bradley and Paul Holley OAM who will share their expertise throughout the Festival
in what is described as a unique opportunity for boys and men to engage artistically and socially.
This presentation of the Pemulwuy! National Male Voice Festival will be the fourth time the event has been held in Brisbane and QPAC will be hosting the Festival's finale concert for the third time.
For bookings for Voices from the Trenches concert at QPAC on Sunday 2 July go to www.qpac.com.au or phone 136 246.
For more information on the Pemulwuy! National Male Voice Festival go to http://www.pemulwuy.org.au/
Pemulwuy! Finale Concert Voices from the Trenches
Presented by QPAC in association with Voices of Birralee
WHEN:            Sunday 2 July 2017 at 6.30pm
WHERE:         Concert Hall, QPAC, Cultural Precinct, South Bank
Tickets:       $39.90* please refer to qpac.com.au for full details
Bookings:    www.qpac.com.au or phone 136 246
*A transaction fee of $6.95 applies per transaction

Choirs participating in the Pemulwuy! National Male Voice Festival:
Brisbane-based Ensembles
Ambrose Treacy College Chamber Choir
Birralee Blokes
Brisbane Grammar School Grammarphones
Brotherhood of St Laurence's
The Nightinguys

Visiting Australian Ensembles
Bunbury Men of Song and BMOS Boys, Western Australia
The Festival Statesmen, South Australia
Gondwana Young Men's Choir, New South Wales
Hutchins Senior Choir, Tasmania
Newhaven Boy's Vocal Group, Victoria
The Kelly Gang, Victoria
Trinity College Junior Vocal Ensemble, Western Australia
Young Adelaide Voices Male Voice Choir, South Australia
International Ensemble
Varsity Male Ensemble, Japan