How A Master Key System Can Improve Office Security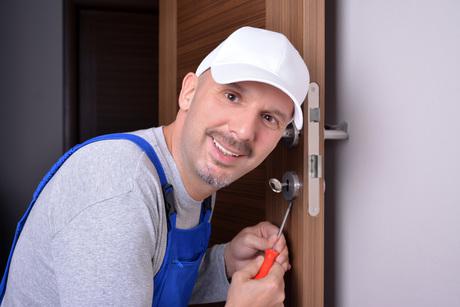 What is a Master Key System?
A master key allows you to control who goes where in a building. In simple terms, a master key system consists of a group of locks which can be opened by a single key. Each lock can also be opened by a change key – which cannot open any of the other locks. Master keys are convenient and help one to easily keep track of security, especially in a place like a hotel or office where there are a lot of people coming and going within the premises.
Common Confusion about Master Keys
Since the Master Key System is mostly used in hotels, you might have noticed that you are given a key that surprisingly opens the front door and your room door. Have you ever wondered about whether another guest can gain access to your room if his key can unlock the front door too?
This is where the Master Key System comes in. It is not designed to decrease the security level but to provide convenient access for the hotel management. A Master Key System allows certain keys to operate locks in certain areas. There is limited or no access to other keys. This means that the key of one room cannot unlock another hotel room. However, the same key can unlock the front door so that guests can come and go as they please.
Benefits of Master Key System
Master key systems are not limited to be used in hotels only! In fact, they are equally useful for residential and commercial properties too. How nice would it be if you could just have two keys on your key ring, one for your car and the other to open every door in your house or office?
However, sometimes you need to give out a key to an employee, so they can gain access to the front door, while access to other areas are still restricted. Remember, the master key is for your easy access. You can simply give them the key to the door that you want them to have access to. You have all the flexibility of having one key for every lock for yourself and the convenience of handing out a key for a particular door to someone else if needed.
Brisbane Emergency Locksmiths is the Best Commercial Locksmiths in Brisbane who can install master key system in your office, hotel or any other building. To get a quote, call us at 0404 532 049.